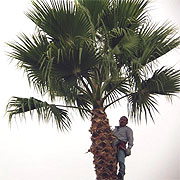 Paul's Landscape Services provides all of the quality crafts and equipment necessary to maintain your landscape investment.

We are qualified to perform all of the following:
Mowing. We change the cutting pattern to prevent wheel ruts.
Line trim the edges of the lawn areas.
Weed the planter areas. If required we can apply pre-emergent materials.
Trim the plants, bushes and hedges.
Raise the canopies on trees.
Fertilize all landscape areas.
Blow off the driveway, patios and other concrete or paver areas.
Program timers
Repair of sprinkler systems, timers, valves.
Freshen up ground covers i.e. bark, topper.
Aereation.
Install rabbit fencing.